In Honor of Seaman James C. Volk
June 6, 2023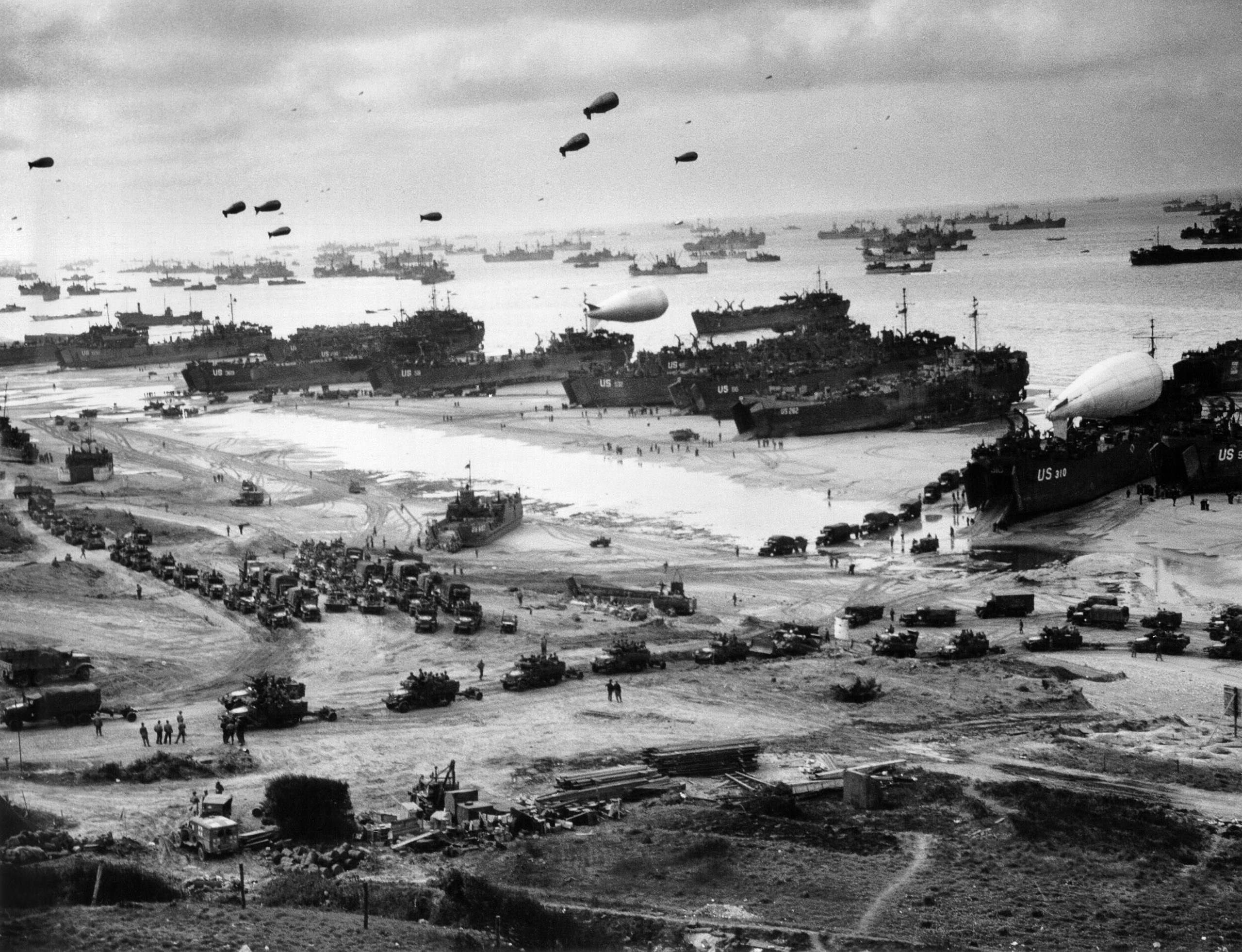 My grandfather served in the US Navy twice. His two enlistments were more than 20 years apart – and he lied about his age both times to get in. In 1921, when he was 16 years old, he was able to enlist by telling the Navy he was 18.
After the US entered World War II, Grandpa signed up again.  Now in his late 30's, with a wife and son (my dad), he claimed to the Navy to be younger than he really was.  Apparently, the Navy didn't keep very detailed records back then.
Chief Shipfitter James C. Volk served with the 146th Naval Construction Battalion (CB) – more commonly referred to as the Seabees. Because the Seabees perform construction operations in active combat zones, they also receive extensive combat training. Their official motto is Construimus, Batuimus, which is Latin for, "We build, we fight."
On June 6, 1944 – D-Day – Allied Forces launched Operation Overlord, the invasion of Normandy in German-occupied Northern France.  The D-Day landings on the beaches of Normandy included more than 130,000 Allied troops from 13 countries.  The invasion force was supported by 7,000 naval vessels and 10,000 Allied aircraft.
The 146th Seabees participated in Operation Overlord, landing on Omaha Beach on D-Day +2 (June 8), where it was responsible for constructing petroleum-oil-lubricant (POL) facilities serving Allied forces in France.
I'm deeply proud that my grandfather was part of the Normandy invasion, still the largest amphibious assault in history.